Hello forum...
I just purchased a 2008' Hayabusa.. It has been sitting in the showroom since it has been new. Never ran... Anyways... I picked it up last Wednesday and after getting on the highway, it seemed the clutch was not fully disengaging and I would rev the motor and the bike would barely pull.... well, I took the first exit and came back to the dealership.
They took apart the clutch, obviously looked brand new... the mechanic bled a bit of the clutch fluid, thinking that perhaps after sitting for so long, the fluid expanded a bit... well... he put everything back together and away, he took it for a test run and all seemed good... and it was... I have since put 180 km on the bike and then I ran into the exact same problem... the clutch doesn't want to let go.. this time however, I was stranded on the side of the highway for a good hour.... in 1st gear the bike wouldn't even move...
After sitting for an hour, I was able to limp it home at 20 km/h!!! Now there is sits in my garage..... It's got to be a simple problem... any ideas?? I am obviously getting the dealership to haul the bike back to their shop...
Thks in advance...
Here's a pic of my new pride and joy....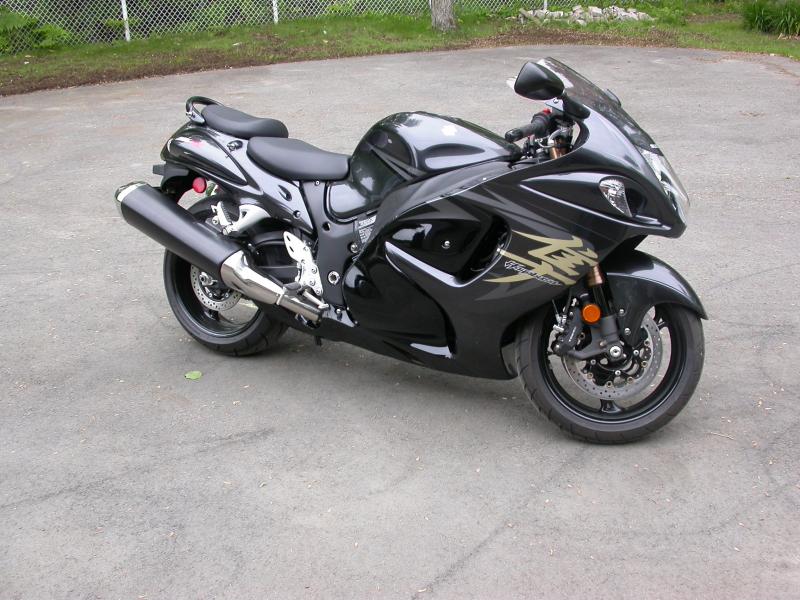 Rob