I pondered the idea of buying a Corbin seat, but turn around time is 4-6 weeks and they are pricey ($300). So, I started looking for the items to make my own. Given this is NOT a Corbin, but an
improvement
over stock, here are the items I used and purchased at a local fabris store... Joanns (formerly Joann Fabrics):
-3M Super adhesive spray...$11.99
-1" High Density Foam...$6.44
-Quilt Batting...$11.99
-Black leatherette material...$15.99 <---
reflects material needed for 2 seats
-1" Gel cushion...$89.00 (This was actually a gel cushion I purchased from Bob Weaver, packaged with a cover and other hardware to mount it to the seat. This can be found on ebay for less than $50)
Total...$135.41
Additional tools needed:
Staple Gun, pliers, and a flat head screwdriver.
First, gather all your materials:
Take the stock cover off to expose the foam underneath and remove all hardware:
Place the Gel in the location you desire. You may have to test fit it on the bike a few times until you get the feel/fit you want:
Trace the gel pattern onto the seat:
What ever size gel pad you use, remove the exact amount of stock foam. I used a box cutter, then a knife to flatten it out. (An electric knife carver would work best)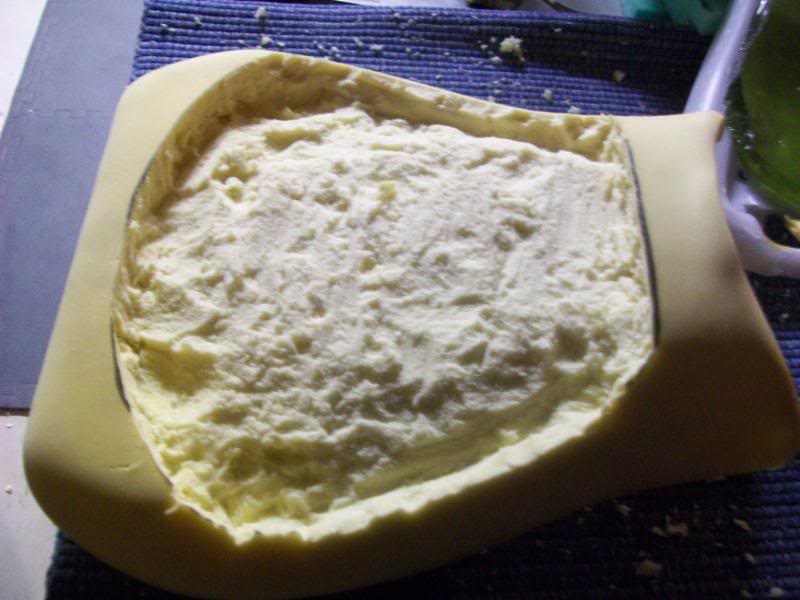 Insert the gel pad. My gel pad was sticky so, I used plastic on both sides (because it stuck well) and sprayed the 3M adhesive on it so that it would adhere to the foam.
Cover the gel pad with high density foam. I originally was looking for rebond foam, but Joanns didn't have any. Remember, the more foam used, the higher you'll sit...changing your riding postion and putting extra stress on your wrists. I added the high density foam for smoothness and a barrier between the gel pad and my bottom.
Add a thin layer of quilt batting to smooth out the edges.
Cover with a material similar to the stock covering.
Finished product.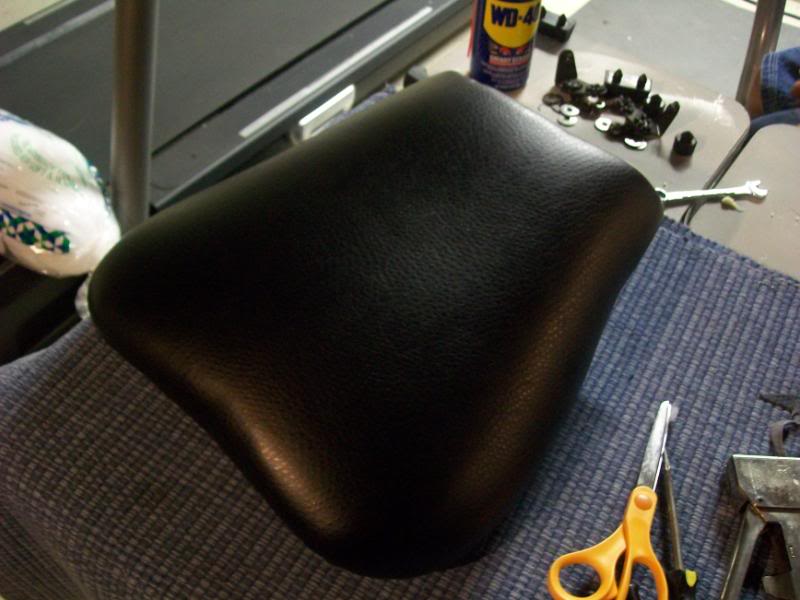 I know there are mixed feelings regarding gel seats, but this seat performed the way I expected it to...better than stock. My test was conducted over a 13hr, 533mile ride taken yesterday, it definately made a difference!