So I know a lot of us get nostalgic about bikes we once had and let go of. One of mine was my second bike, a Suzuki RG500 Walter Wolf limited edition. While it was no busa, it was a great bike. I miss it. I sold it in '94 to move up to my first liter bike. Had I kept it it, not only would I still be enjoying it, it would now be worth several times what I sold it for.
I've been thinking about painting (or more likely vinyl wrapping) my Gen1 in WW livery. It certainly wouldn't bring back all that 2 stroke Gamma goodness, but I think it might be fun to go retro --
For those of you who are unfamiliar with the Walter Wolf livery, here's a pic: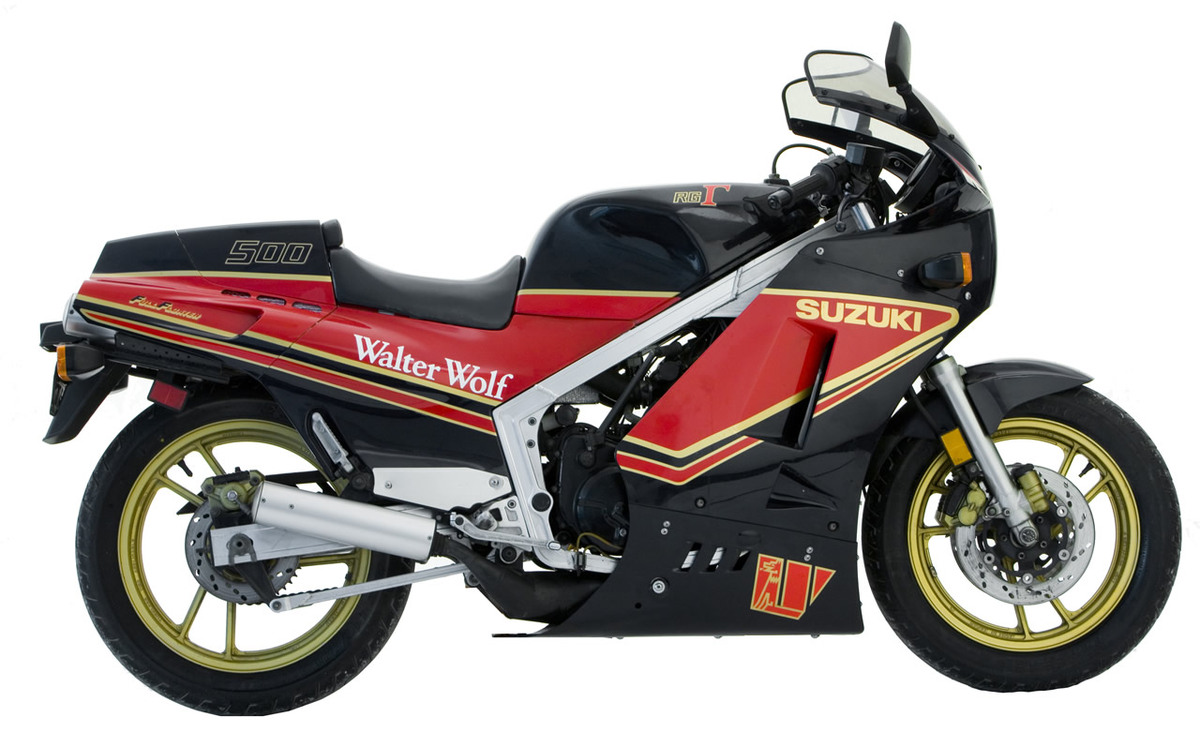 What do you think, could this scheme be altered to fit the Gen1 busa and look good?
--Sky