Went round to my buddy's place yesterday because it was the last day of riding for the 28 day (minimum) lockdown we are now all enduring here in NZ.
He had all but one of his bikes in the driveway awaiting the arrival of the King of GSXR's, my '99 Busa!
We chewed the fat, had a couple of beers, and admired the wonderful offerings from Suzuki Japan sitting right in front of us, and the weather was great too!
Here's a few pics. . .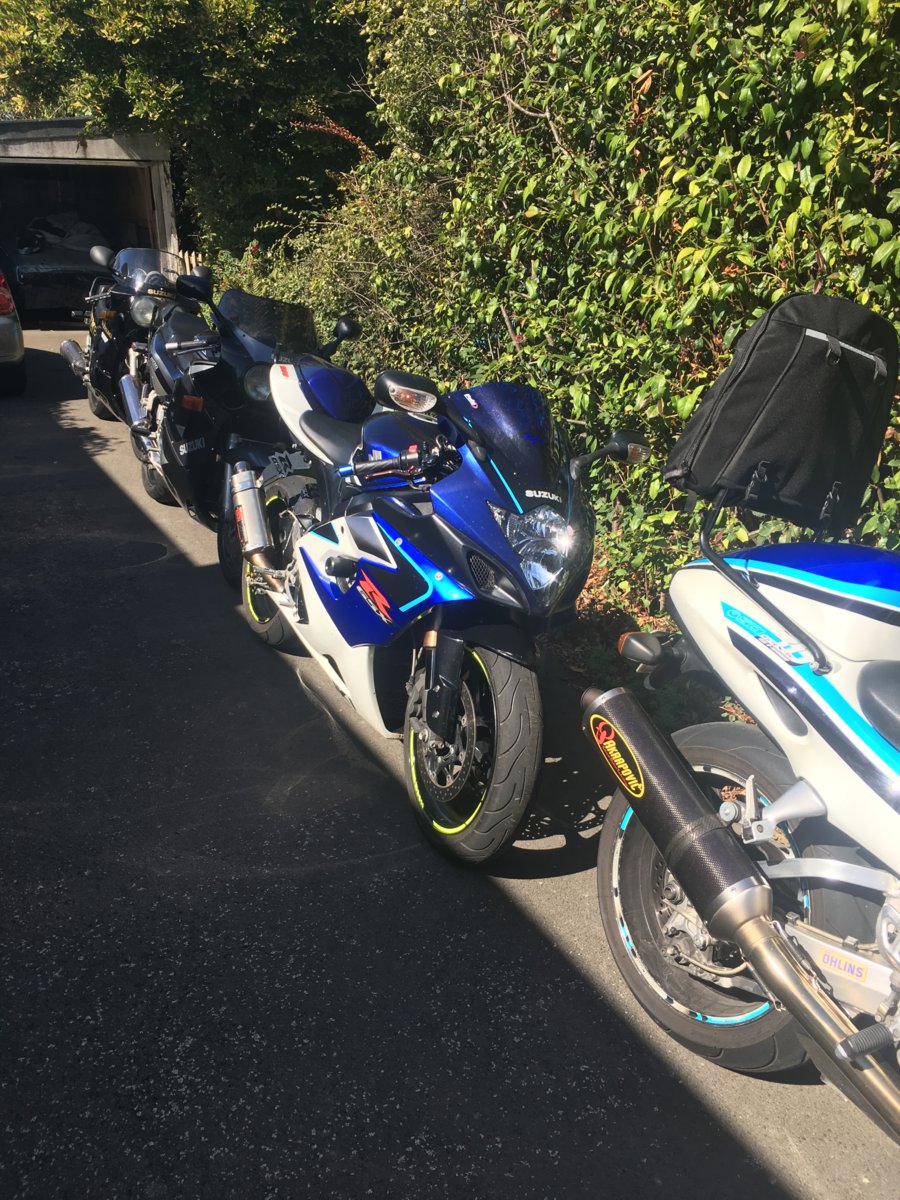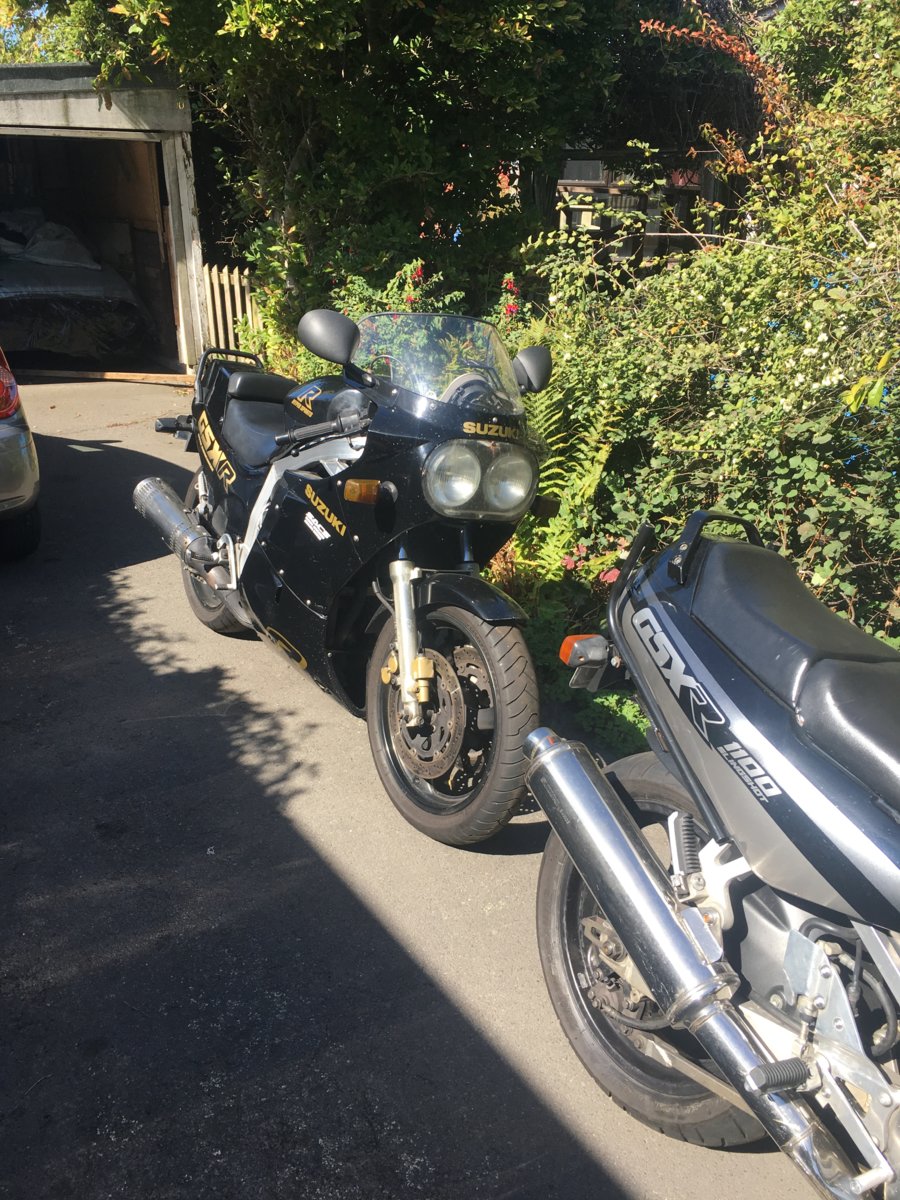 And here's a couple of my DRZ and my buddy on his XR650 Honda taken at the river, we had a couple of hours trail riding in the morning, loads of fun!