Anyhow sitting at home feeling bumed about not having a job. I get a phone call from my dad. He wants me to come talk to him. The family is having problems with one of my sisters and he wants my opinion on it..
Anyhow, I meet him at the Aero Club and we go for a little flight( dad owns a plane) so here are a few pics from the hour flight. For those of you who have been here you will know what you looking at. For those who have not well, its just pretty pics lol.
First we have a few shots of the Cooper River Bridge. If you look at the first bridge pic on pic side of the bridge you will see the USS York Town. As well at Patriots Point boat harbor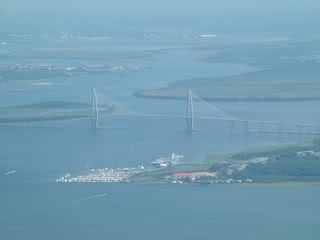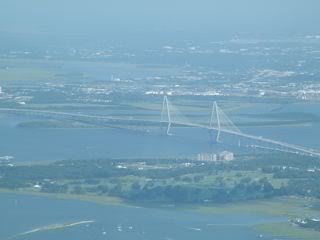 Next is the Morris Island Light house. It may not look like a island right now, but when the tide is low, it is a big party spot. On any given weekend you will find 50 to 100 boats all tied together having a blast
Next we have the Folly Pier.. It is a pretty cool place ot go fishing, or just hang out or do what ever.
Next few are of Kiawah and Sea Brook Islands. This is where the richest of the rich live. You cant ever get a 2 bedrrom condo on the inland side of the island for less then 700K. If you ask me its a waste of money.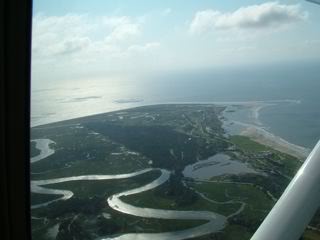 On the way back in we flew over the Harbor
First we have Fort Sumpter
And the last one I am gonna post. Down Town Charleston, on the Peninsula or also knon as The Battery.