Donating Member
Registered
This morning I was looking at the photo's i kept from the Ducati Italy site during development of the GP2 and generations that followed . Cool stuff from at the time , a relative small Italian company.
If i could spend a day on a track with any version of my choice, it would be the GP5 <2005 model > . I remember race film of a corner at Brno that year that on aprox an 80mph exit speed , the rear tire was being lit-up for a very long ways down the track . A monster of a motor it was.
Of the Ducati's in 2011 MotoGP , some look to be older models like Karel Abrahams . That Aspar/Mapfire bike ridden by Hector Barbera is my favorite of them for 2011. It looks stud sitting in the pit garage.
Ducati Desmosedici - Wikipedia, the free encyclopedia
GP5 from the day - Loris Capirossi riding it.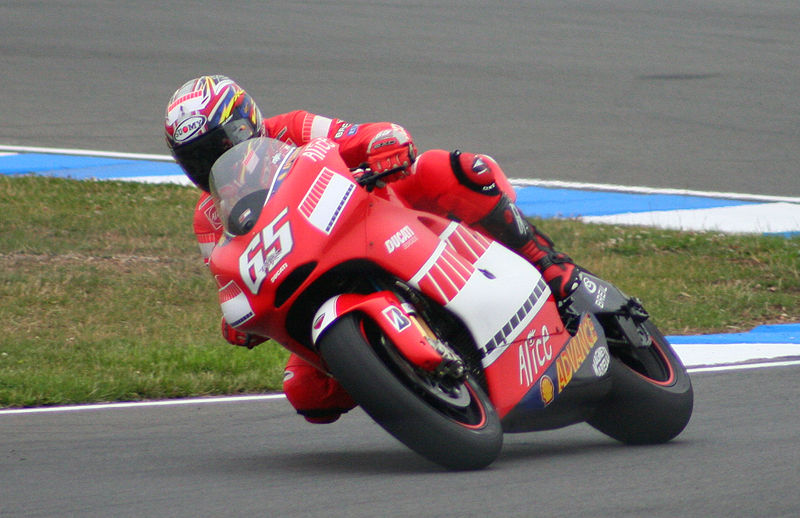 Barbera 2011