Hi, im Jez 27 from London, UK.
Been browsing site quite a lot and finally decided to sign up.
This forum is amazing, learnt a lot from reading peoples post. cheers guys :bigsmile:
Picked up my 1st hayabusa back in august, after coming from a CBR600RR3 and haven't looked back since. What a awesome bike.
Love being on it.
As it came when I got it.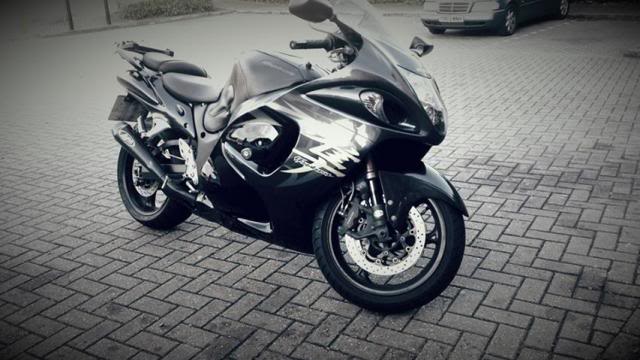 It came with them M4 end cans, sounds amazing, haven't seen another busa wearing these cans in the UK.
Since then ive removed pannier rack, and blacked out rear lights and fitted HID.
I plan on taking it to the Nürburgring in spring. How well would the busa be around track?