Just snapped a few pics of the cheapest bike cover on Amazon. It was a whoppin $19 so I figured if it lasts a year it would be worth it.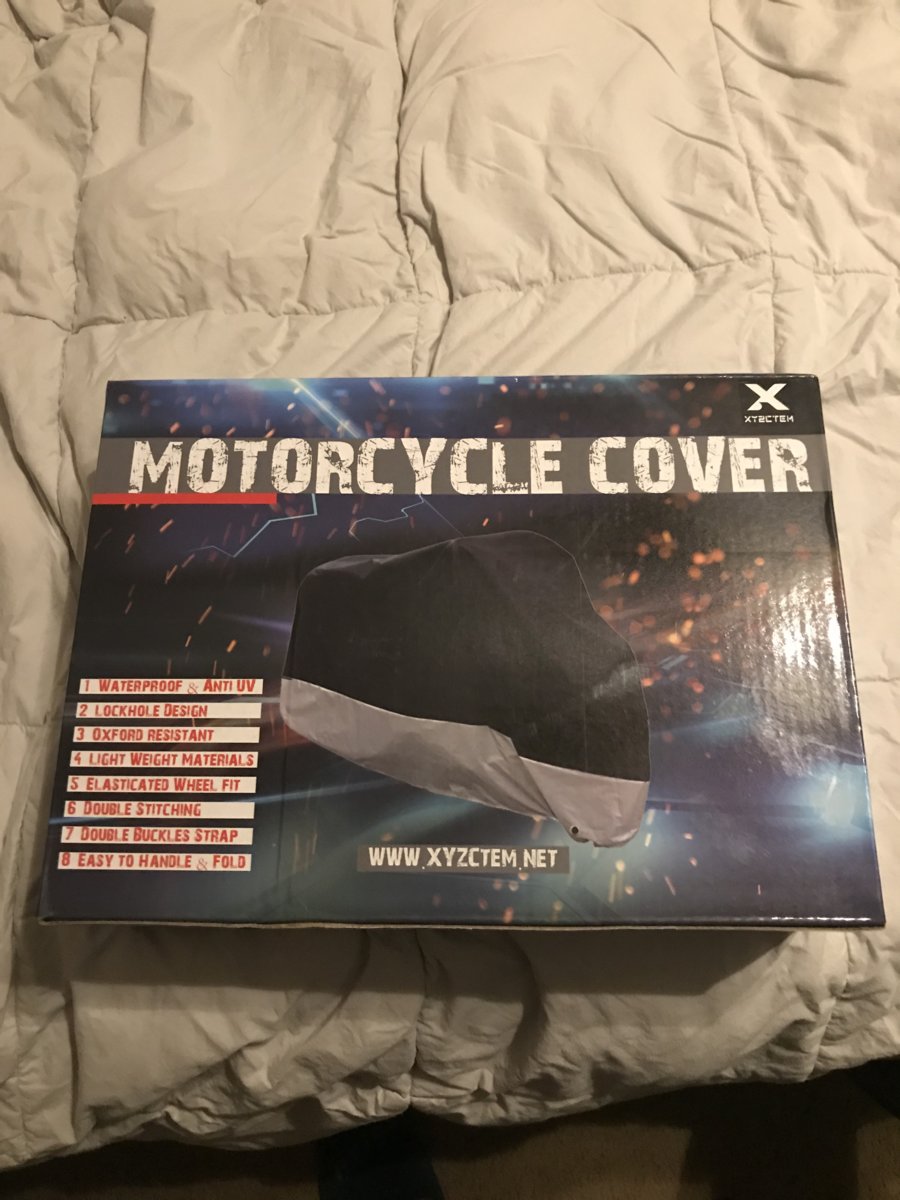 Came with a drawstring storage bag.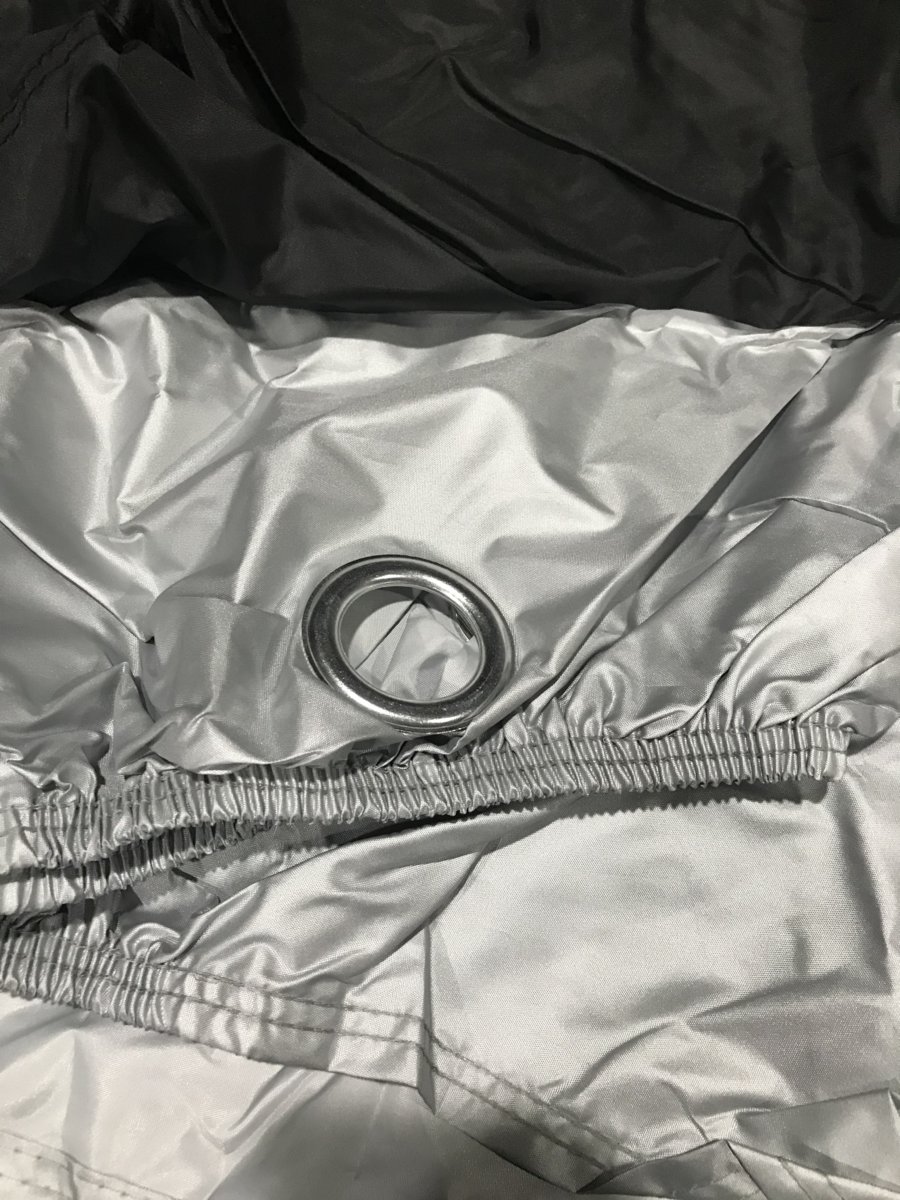 Elastic is pretty strong and double stitched.
The fabric on the buckles feels cheap and won't hold up in high winds.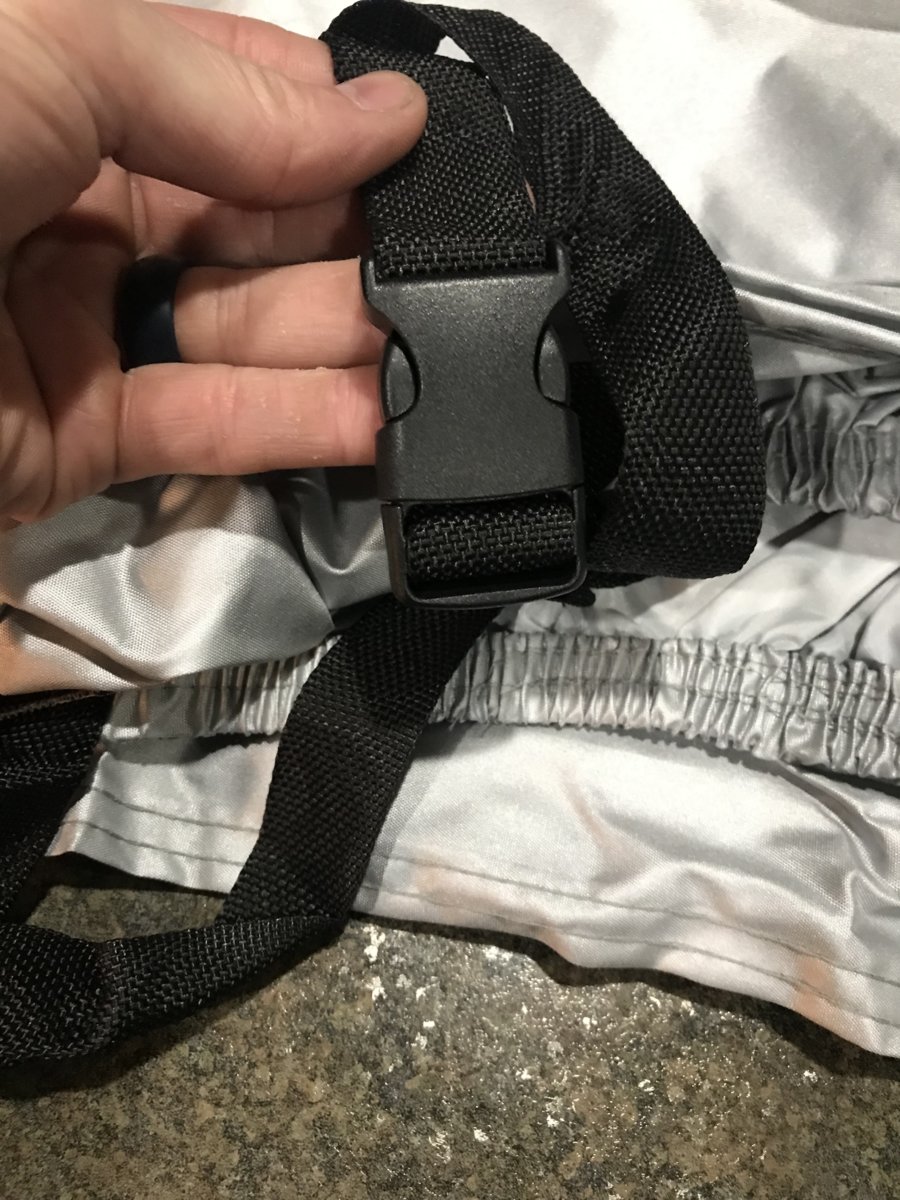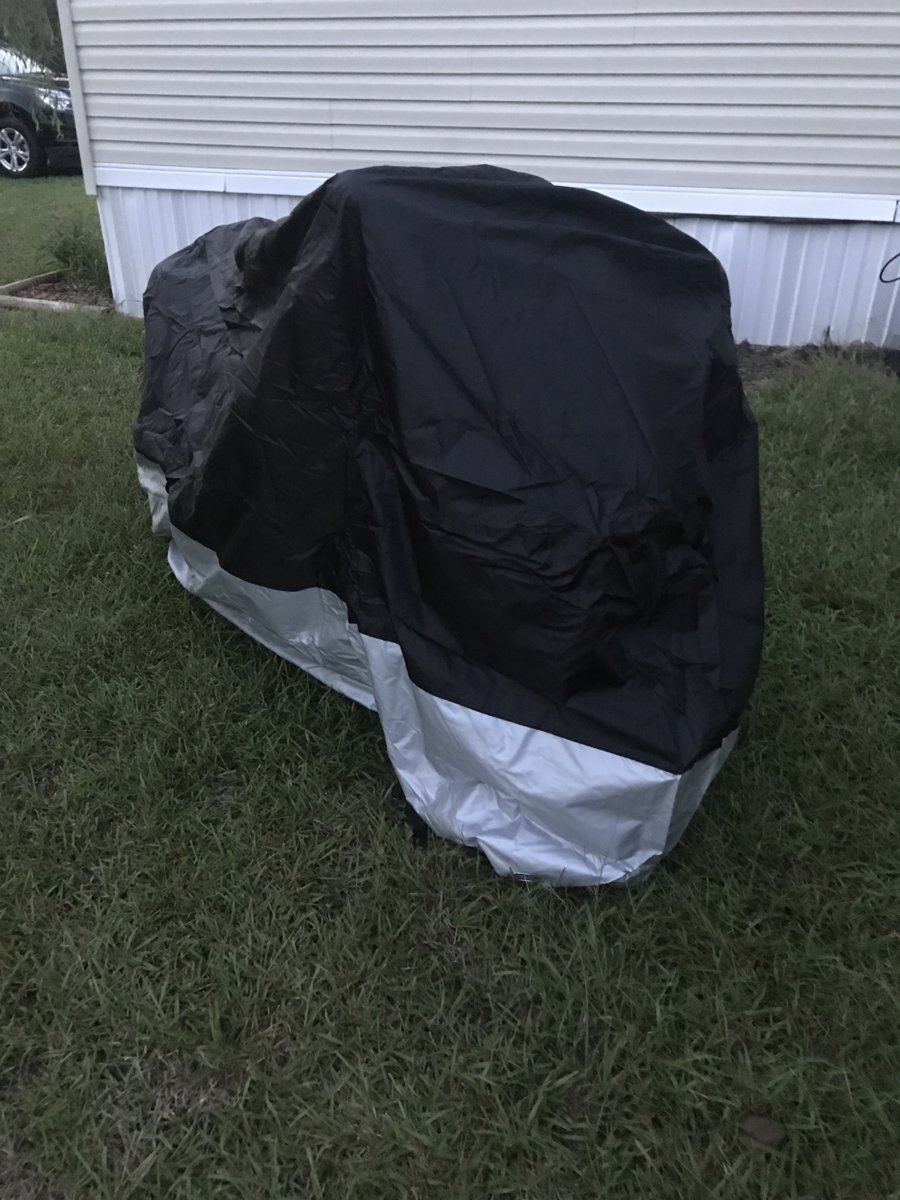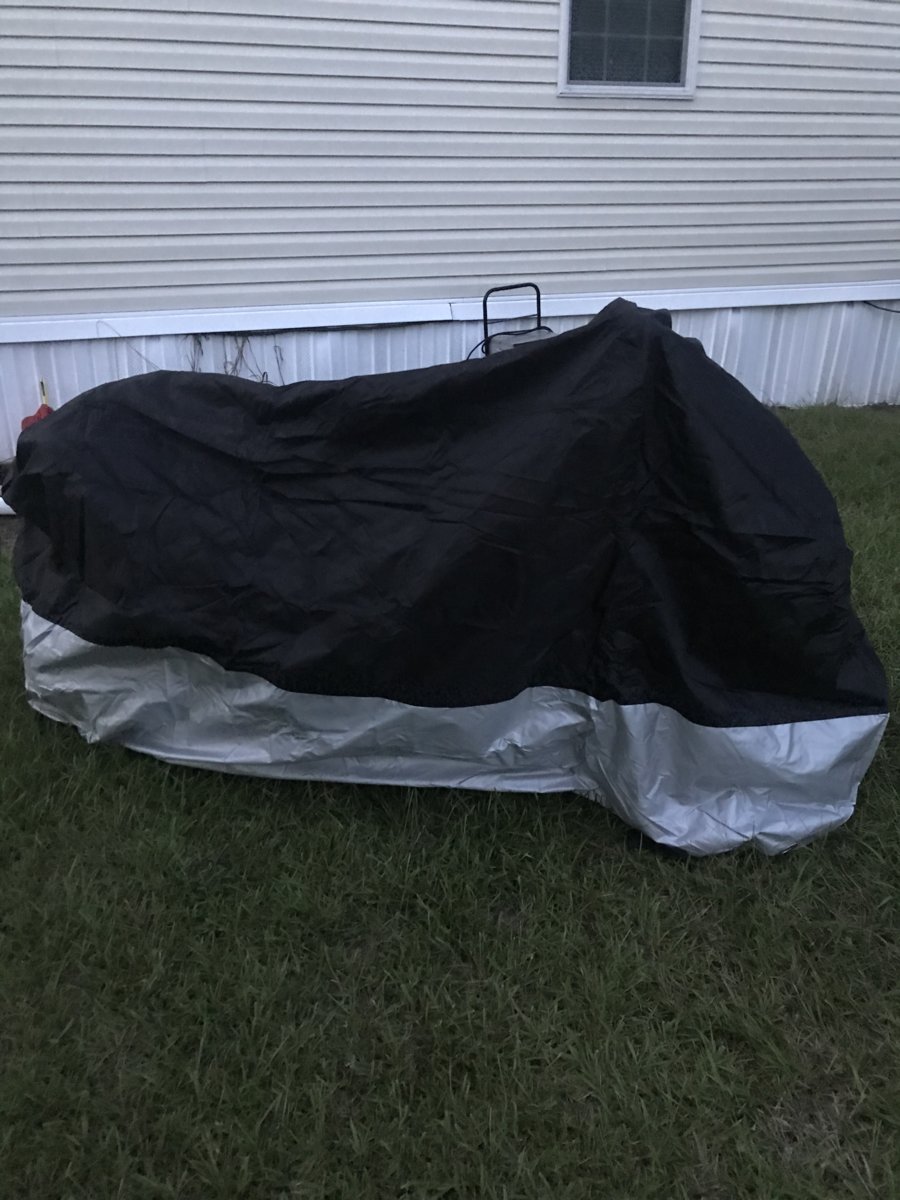 Plenty big enough to cover the Busa. I'll probably find out if it's waterproof or not over the weekend. From what I can tell it will serve its purpose considering the amount that it costs.