<span style='font-size:13pt;line-height:100%'></span>When I went to install my ZG Double Bubble I found it easy to remove the stock windshield but then after removing the rubber grommets from the original windshield and placing them in the ZG I thought to my self how am I going to get the rubber grommets back through the fairing. And that's when I said to myself "How would Red Green do this". And of course I found Duct Tape and the rest is history......
Step 1 - Remove the two inside plastic pop-out fasteners. I use a center punch but a small screwdriver will do.
Step 2 - Remove the two screws located by the mirrors. I used a T-15 star socket due to the little amount of space between the screw and the mirror.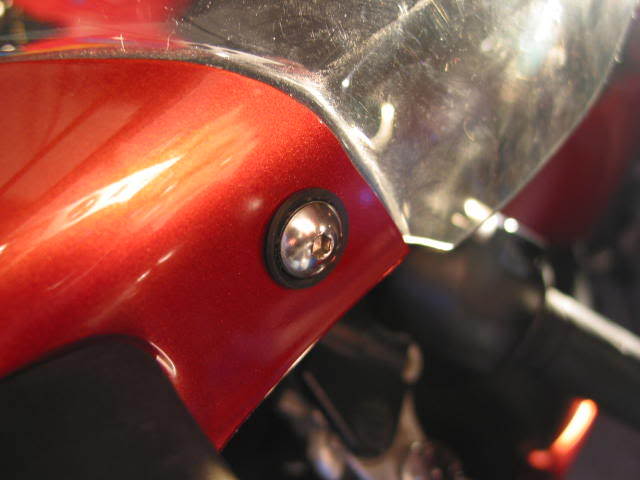 Step 3 - Push the rubber grommets through the fairing and pull the windshield off. Be careful to pull back the plastic inside covers so that the rubber grommets will slide by.
Step 4 - Take the rubber grommets out of the old screen and place them in the new one. Here's where Red Green comes in. The rubber grommets will not want to go back through the holes in the fairing so take a piece of duct tape split it about half way and take the split and slide it around the rubber grommet just below the part that needs to slide through the fairing.Then twist the tape up into a cone shape around the head of the grommet. Then poke the tape through the hole and pull gently from the outside.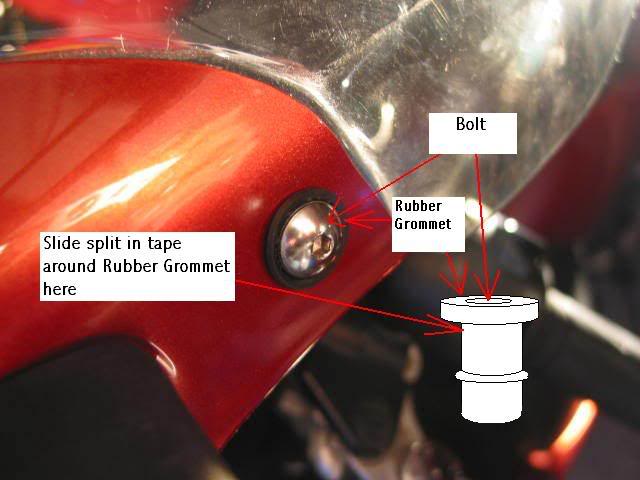 Hopefully the extra height will make those trips to work here in WI a little warmer.