Tuf mugging for the camera on his new ride while gregbob blasts up the inside.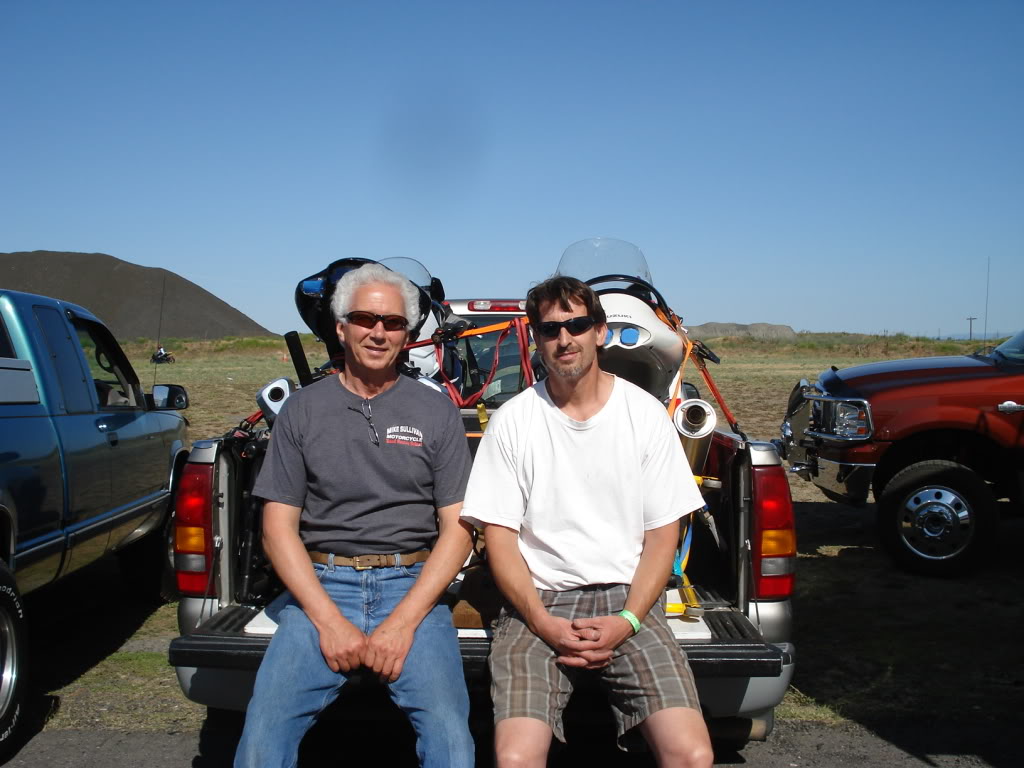 Would you buy a used car from these two?
"The car's great"
"yeah, no reason to take it to a MECHANIC or anything"
"See gregbob, when the sun hits the photographer just right, you can see right through her shirt"
"Me likey"
Lovin' my busa @ 70mph. leathers are supposed to be all scratched up...right? Not to mention engine covers, exhaust cans, etc....she's been through a lot but she still KICKS ASS
new all black plastic on the gixxer. unscheduled asphalt excursion last month pretty well trashed the last set...but ya gotta get right back on that horse!
Spokane's track has a 7/8 mile straight. You come off a 90 mph left hander (shown here) romp through the gears, and peg the speedo at 10,500 rpm in 6th gear, holding it there for a few seconds, every lap.
After crashing @ 90mph last month at the track, my confidence was at rock bottom. The slightest lean angle sent fear and images of tucking the front through my brain.
But by doing lots of parking lot goldwing practice and taking each lap little by little, the joy has returned. I couldn't keep the grin off my face. rode endless laps both days and just LOVED every minute.
Next track day...Portland, July 24!!!