I finally 'called it'. For those who followed any of my threads, you know I bought this bike knowing it was in need of some love, and in the end, the needs of the bike were more than the bank account, and what I wanted in a bike, could tolerate.
I handed the Busa keys over to Harley Davidson in Temecula, CA, and came home with an '07 ZX-10R ("special edition" and only 7,700 miles!!).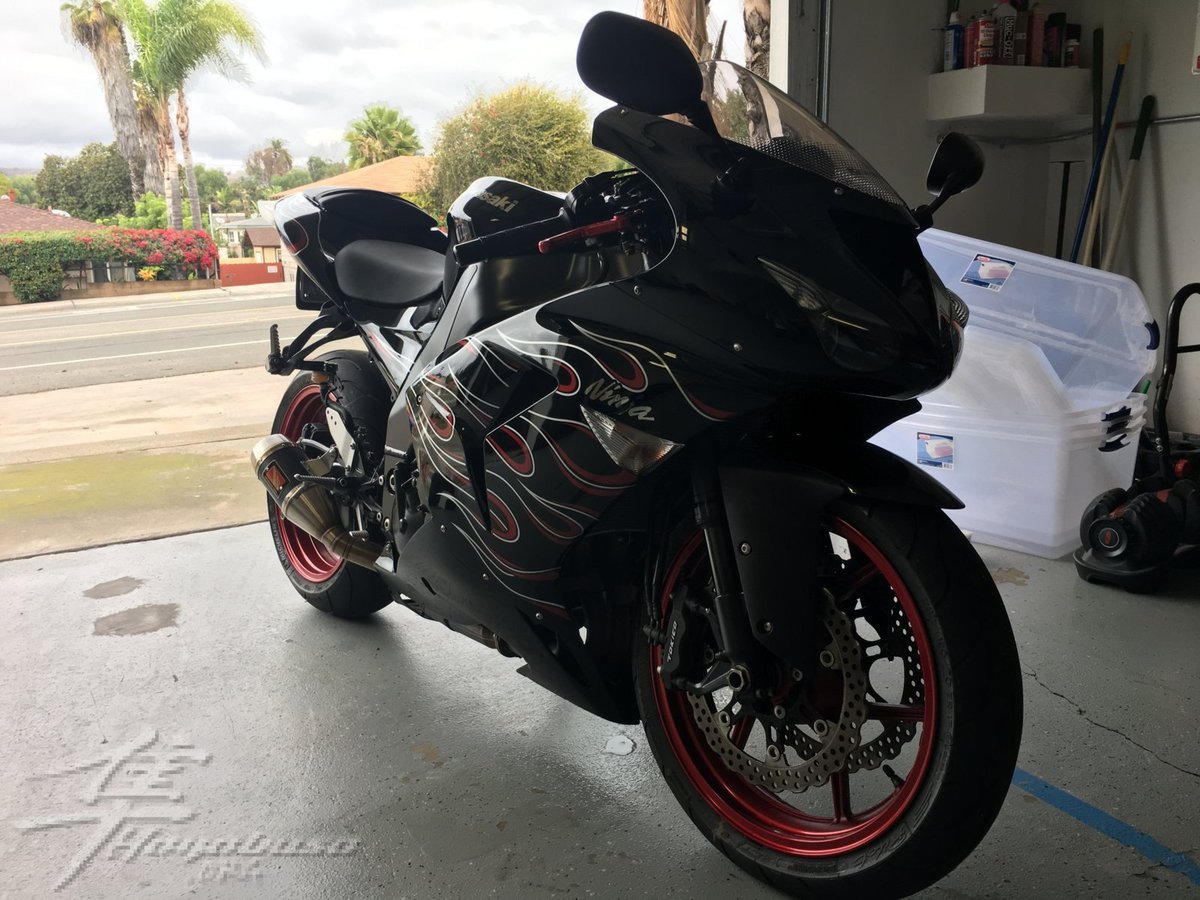 To be completely honest, I didn't do ANY homework prior to buying the Busa. I had outgrown the ZX6R I had, and wanted a bigger and more powerful bike. The deal on the Busa was perfect, and I couldn't turn it down. Plus, I mean, it was a freakin' BUSA. No explanation needed lol. But I didn't realize that the Busa was more of a 'Tourer' than street bike, and the combination or it not being the type of bike I really wanted and the fact that it had numerous issues, including a very expensive tranny issue, I just couldn't justify keeping it.
To be completely honest, though, this ZX-10R is exactly what I wanted from the start, I just didn't realize it. The acceleration of this machine, believe it or not, is BETTER than my old Busa. The handling is much better, the brakes are much better, I mean, pretty much everything is better. I think the only thing I miss about the Busa is the seat, which was MUCH more comfy, and the clutch...that hydraulic clutch spoiled my left hand rotten. I'm cramping up with this Ninja and its cable clutch lol. Oh and the gas gauge was a very nice amenity.
Anyways, I really wanted to say that I am more than grateful for all the assistance, guidance, and knowledge I received here at the Org. I learned an unbelievable amount of information about 1st Gen Busa's it's insane. This is BY FAR the friendliest and most helpful motorcycle forum I've been a part of, and it's not even close. So a huge "Thank You!!" to everyone who contributed their input to the many threads I started. Wishing you all the best with your rides. Stay safe out there, and take care!
Shaun