Went out for a quick 400 mile ride this morning and thought I'd share some Busa pics
. Shot up into the mountains to hit some passes. Out I-70 from Denver to Avon, then north on CO 131, then 134 over Gore pass to US 40.
CO 131 is mostly straights, but a few really nice sections of moderate sweepers (marked 35 mph to 55 mph). It runs along the Colorado river with great views of the Flat Top mountain range. Here's a pic of a cool old water wheel on the river.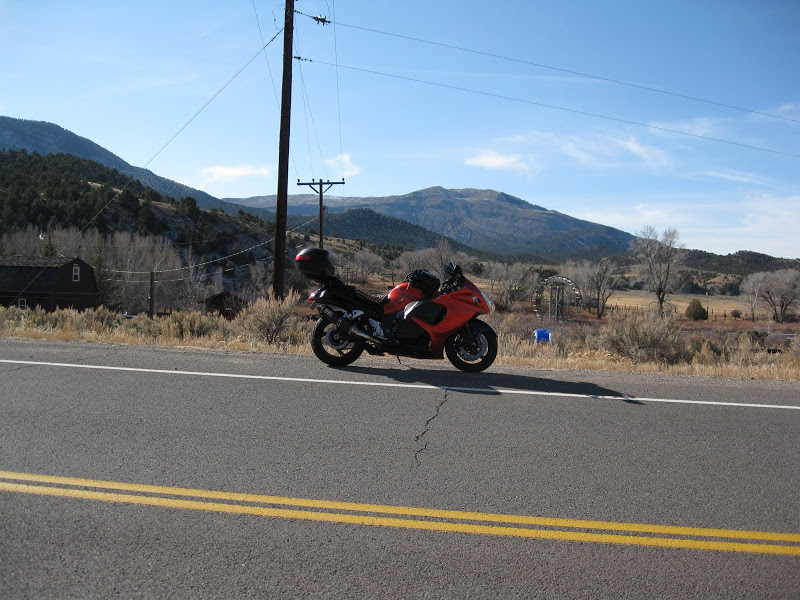 From there a shot over Gore pass. There was a lot of packed snow and ice on the shady sections of the road, so it was more of a scenic ride; in the summer months CO 134 over Gore Pass is a great sport riding road. Here's some pics.
On the way up..
Some forest rats at the top of the pass..
Obligatory bike and "Pass sign" picture..
The entrance to the camp ground at the top of the pass. It's closed for the season, but it's normally a great campground.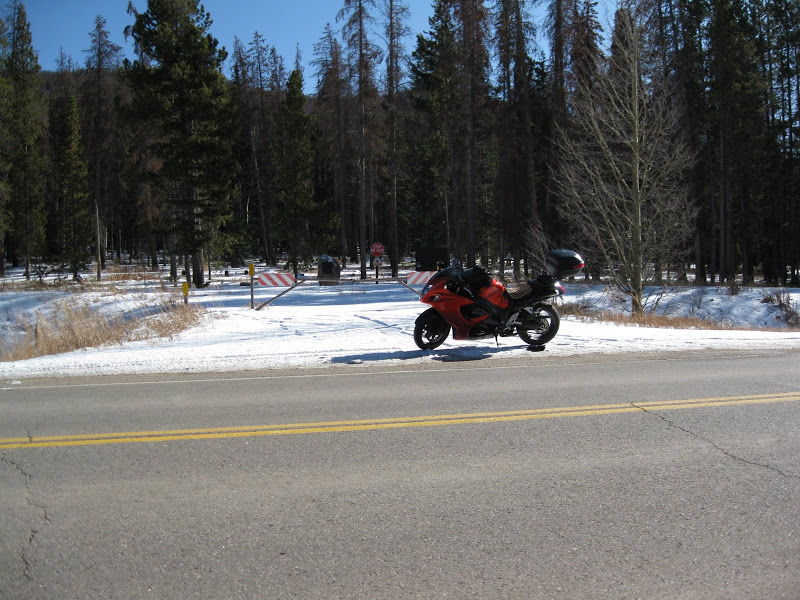 After leaving Gore Pass I jumped on US 40 to head back to I-70 and home. Heading south on US40 is mostly flat until you get past Frasier and Winter Park and go over Berthoud pass, except for one section of twisties in Byers Canyon that is normally a blast.. but again, at this time of the year, there was a lot of packed ice and snow, so it was slow going.
After stopping in Winter Park for lunch it was up and over Berthoud pass. So obligatory pics from the top of the pass.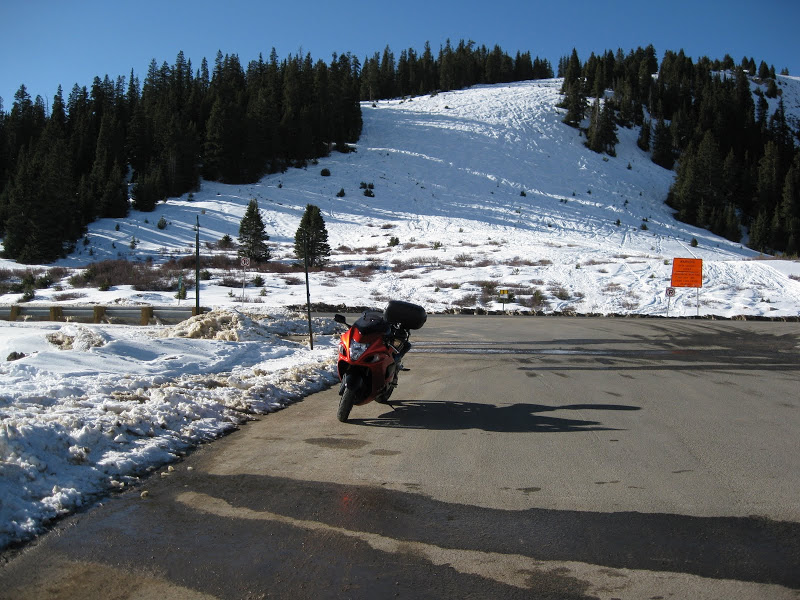 From there I shot back to I-70 and headed home. Was a nice lonesome 400 mile ride on roads that are mostly desolate this time of the year. As always this time of the year, I rarely see other riders out besides me.