Hi, All-
Thought I'd post up some pics of my Busa and some of the mods I've done to it. I still have a few minor things to do, but I guess it is done enough to call it 'complete'. Aside from what's in the pics, I also added/did:
* Remote LED kit
* Stashed an EZPass transponder
* Nav (I ran wiring for it, just haven't fabbed the mount yet - i had a nice one-off I made for my last bike (Gsxr1000).
* Oxford Heated Grips - I ride any time of year, and take trips on my bike...
* Kickstand mod
* Hump mod
* Few other things I'm sure I can't remember offhand.....
Still to do:
* Finish Nav mount fabrication
* Speedohealer
* Replace the chrome lowering triple for a black one (swap, anyone?)
* Decide on some levers
(Thanks again to Rooster for the fitment/grind assistance on my other 240 thread, and GixerHP for taking the time to assist with my clutch push rod dilemma...)
Ok, off to the pic whoring....
Thompson's 240 Kit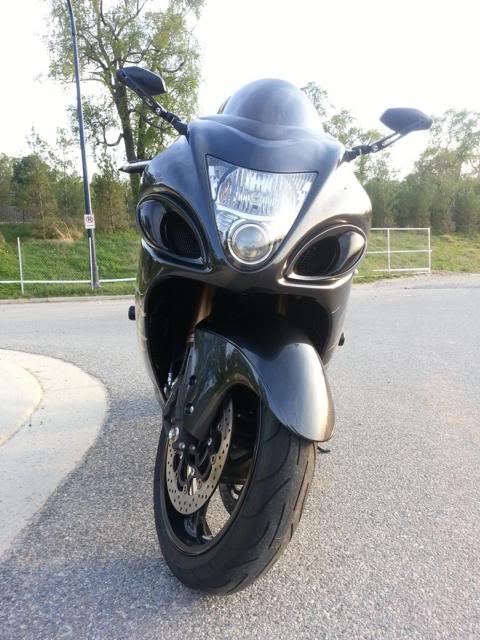 Here's the before and after (the after's the bottom
):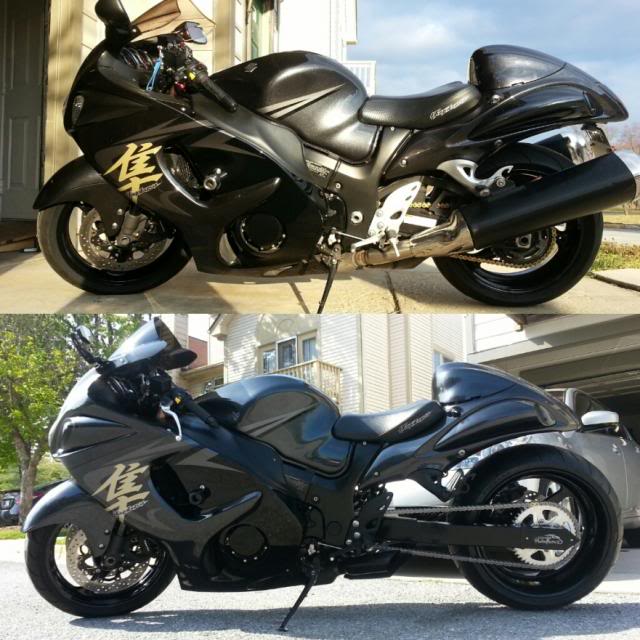 Frame Grind: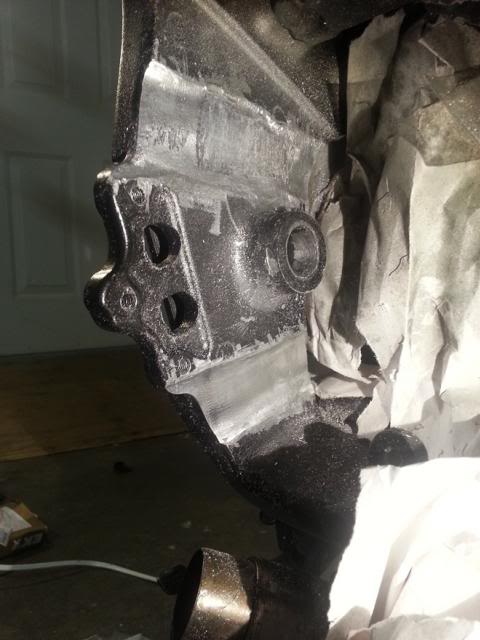 The beak all cleaned up- smoked Zero Gravity DB and smoked signals:
Starting the project - This is my 'bike stand' - I always hang my bikes from the garage door supports- super fast and easy and stays out the way!: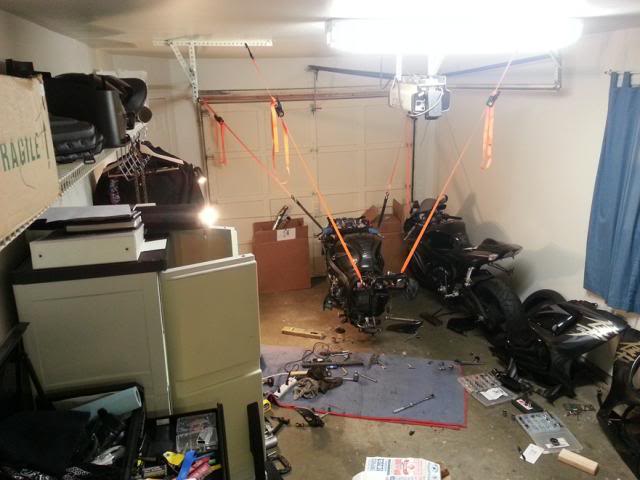 Trunk mod - maximum depth and walls all the way up, carpeted, 12v outlets. Forward outlet is switched, rear one is constant: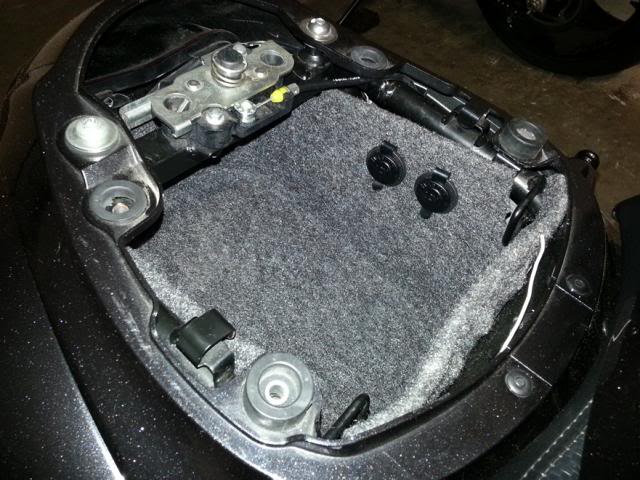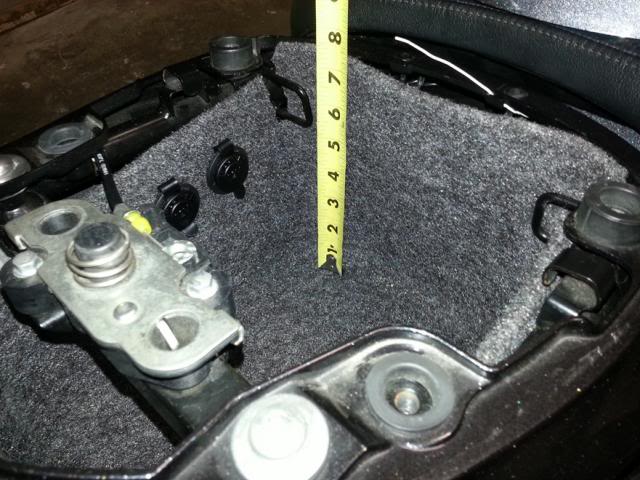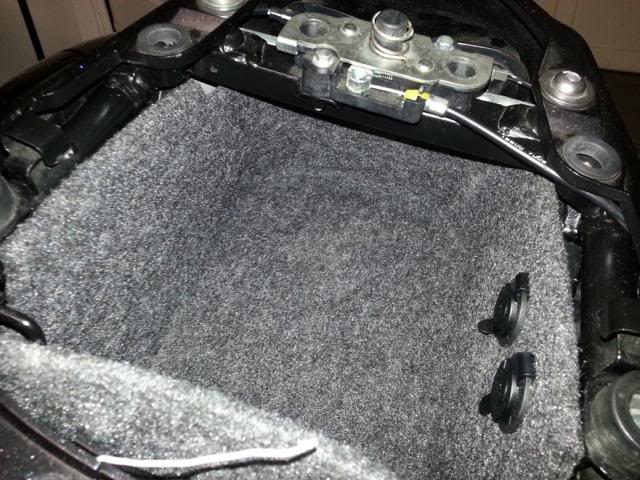 Primered and bedlinered the rearsets in my *ahem* 'paintbooth':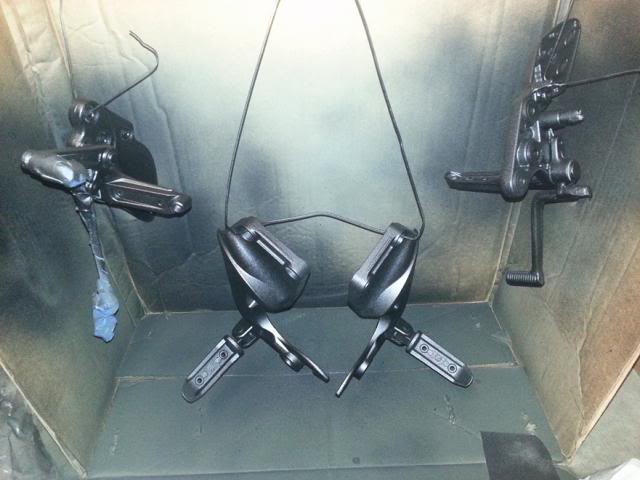 VooDoo Exhaust, supertight clearance:
Few more things to come....