For everyone that grabbed up the HID's or LED tail lights from me in the past Id like to say thanks especially for all the feedback. It was nice to give back to everyone at the boards that helped me.
The LED tail lights were working out great, and saving us all $$ compared to the other companies out there, until the vendors bailed and left me hanging which in turn caused me to leave at least two people hangin. TBONEBUSA, BIG O SORRY's bout that. Also had some other major issues hit at once so Ive been away from the boards for a long min. Thanks for those that hit me up. Needed it.
OK HERE WE GO!
(FOR THE NEWBIES) In the past I posted and shipped Custom LED tail & brake lights that were annodized in colors that matched the undertails.
All have built in circuits for flash rate control so they blink normal and you had your option to use them as turn signals as well. Integrator circuit was built in the electronics. All units are hand made w/21 super bright LED's that are clear and blink red. most of ya seen em. (BELOW)
THE LED's (THANKS BIG E FOR THE PIC)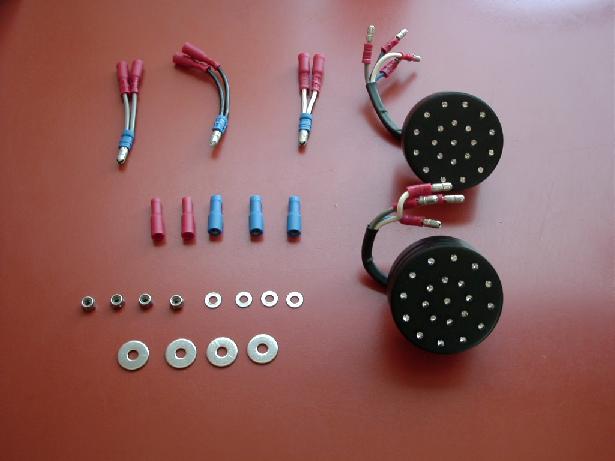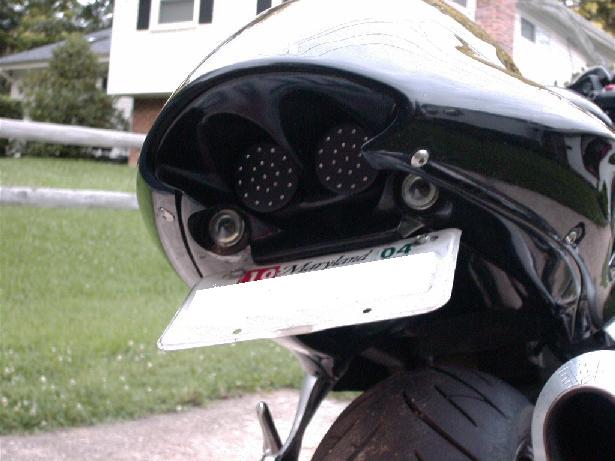 ALL lit up.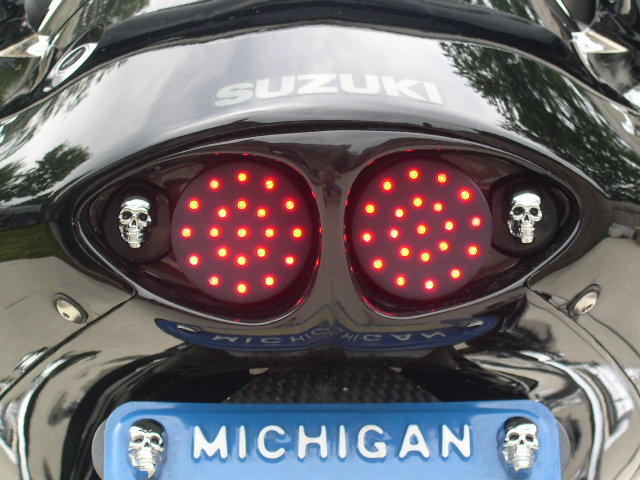 (MORE PICS BELOW)
CHANGES ARE BEING MADE. ORIGINAL STYLE WILL BE AVAILABLE AS ABOVE in 3MM or 5mm LED's. (both super arse bright).
What Im working on is two things:
One was that progress was being made for custom tear drop shaped LED turn signals for the topgun undertails but the cost was to heavy to make them. (unusual shapes). Have the oportunity to do "round" turn signals that will match the LED TAIL LIGHTs above if their is enuff interest in the having the turn signals made.
The other was something I wanted to do especially for TBONE last FEB and everything I knew changed over night and that never got finished. Again sorry Tbone.
Having more LED tail lights, like above, made up now which the new boards should be ready about the 1st week of Feb or so. Testing has to be done etc.
For TBONE some changes were being made. Currently all of the LED's were clear and lit up red for tail lights and all of them blinked for turn signals.
The custom set for TBONE was going to be that the outer perimeter ring of clear LED's would shine up "YELLOW" or "AMBER" instead of red.
These "yellow" rings would inturn flash to be the turn signal instead of all of the LEDS flashing as they do now.
Another option was to be opposite and have the center's flash yellow and leave the outer rings red for the turn signals.
In the past the color choices were the norms, black, silver, red (04), light blue, & 00-01 dark blue. Chrome wasnt worth the cost. Now that it's 05 the color of undertails have changed and some are not purplish, black, red, etc. Custom colors can be done. Did a set of orange for someone one here.
SO
If their is enuff interest the 1" round seperate LED turn signal project will be restarted. Need some input.
The LED TAIL lights are going to be done reguardless just wanted input on what people thought about the ALL RED blinking units like above, compared to flashing yellow outer rings as turn signals with the rest being the tail light and brake, or the opposite flashing center leds in yellow with the outer being the tail/brake lights. ALL LED's WILL BE CLEAR WHEN NOT IN USE.
LASTLY WHAT COLOR HOUSINGS?, AND WHAT SIZE LED's. 3mm are the tiny tips you see, 5mm are the larger tips you see above. Both are lazer bright, 5mm having more surface is brighter. Both have 21 led's in them. I dont expect the price to go up from before.
LET ME KNOW SO I CAN HAVE THE CORRECT NUMBER OF BOARDS DONE UP. I have to do a min so if one idea is dead I wont bother.
THANKS, sorry for being so long winded.
I NEED YOUR INPUT.
JD
Anyway clik the handle or email me
icemann@ameritech.net