Banned Permanently By MC Mustang
My son will be turning 5 on Halloween so we decided to have his party yesterday.
He's been wanting a f.f. for a while now to wear when he rides his electric minibike.
This is the HJC youth helmet and fits very well.
Ya should have seen his face when he opened up the present! The toys he got seemed to mean nothing at that point. I made sure that he opened it up last!!!!!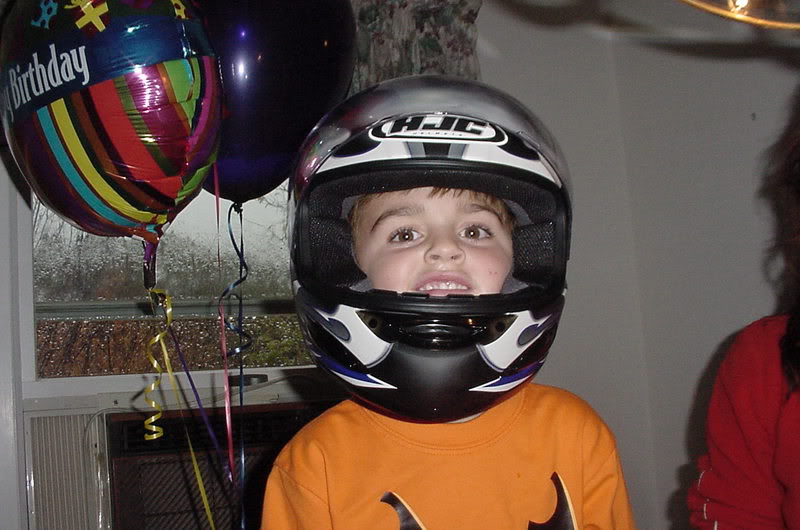 And one with Mom..