Love all. Trust a few. Do wrong to none.
Donating Member
Registered
A while back I ordered some covers for the holes in the tail of the hayabusa. In all honesty I was just bored and wanted to modify my bike some more. They finally arrived yesterday and I installed them tonight (check time stamp on this post)

. Anyways ... when they came in they were your typical metal plates with the Kanji cut out of 'em. I painted them black and they ended up looking like this:
BTW ... my camera SUCKS!
Now figuring I was going to have some sort of light involved, I wanted to make it as bright as possible. Since black (the natural color of the undertail) absorbs light, I decided to line it with aluminum foil in order to reflect the light. The first pic is the brake-side of the bike, the other is the sprocket-side. I only had to cover the little plastic piece on the spocket-side.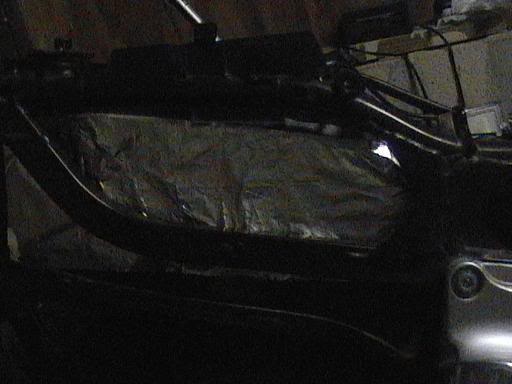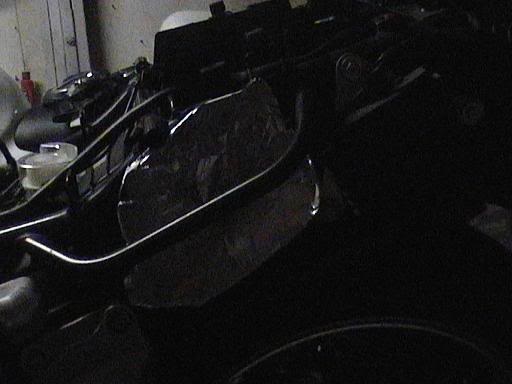 Now if you hit EBAy and find some LED's which can create "6 million colors" you'll see the type of lights I'm using. Each rod has 3 LEDs of green, blue, red, and yellow. Because of this, they can create PLENTY of color choices. This is one rod showing blue is mounted on the inside of the bar found on the sprocket side. I used zip-ties for all the lights.
I changed the color to red so you guys and gals can see the changes. 3 lights are mounted on the brake-side. I had to do it this way because the bar on the spocket-side allows the light to shine through much brighter than the 3 mounted on the brake-side since the aluminum is closer to the hole. One on the top beam and 2 on the lower one.
Here is the brake-side showing yellow with the tail back in place.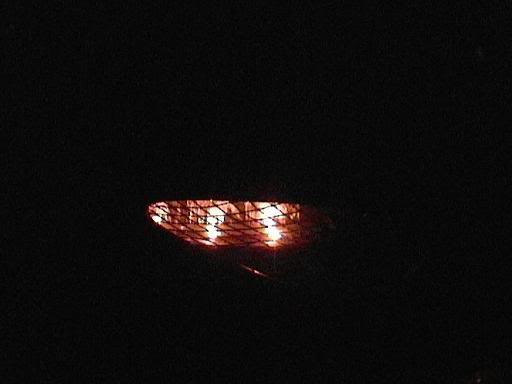 Here is the sprocket-side showing green with the tail on. See how much brighter that one light on that side is than the 3 on the other. I originally had it 2 and 2 but tried to balance out the lighting.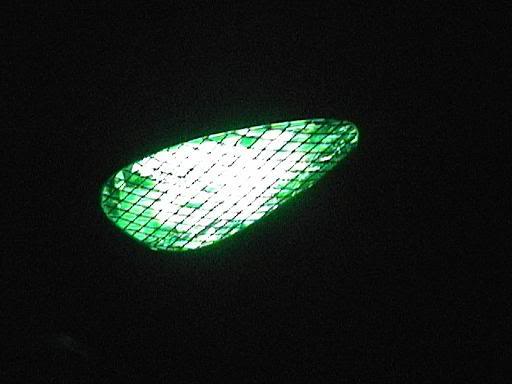 Now here is the lighting with those plates installed. Oh, in case you are wondering ... I used 5 minute JB Weld.
Camera pulled back a bit for final picture.
Like I said before ... my camera sucks. It looks far better in person.