Modding the New Pashnit Busa:
A quick background: This is my third Hayabusa and what follows is the story of Modifying this bike to suit my needs for sport-touring & to lead Pashnit Motorcycle Tours with.
The previous Hayabusa Bike Build Project in 2012.
I love this kind of tinkering, and enjoy my alone-time in the garage. Won't be doing any engine mods, sorry engine guys, The bike engine is perfect for my needs the way it is. They'll be bolt-on aftermarket mods that are inexpensive and easy to source to make my travels easier. I don't commute on the bike, it's all twisty roads and mountain riding on this bike.
I found this bike in WA
Original Craigs List Photos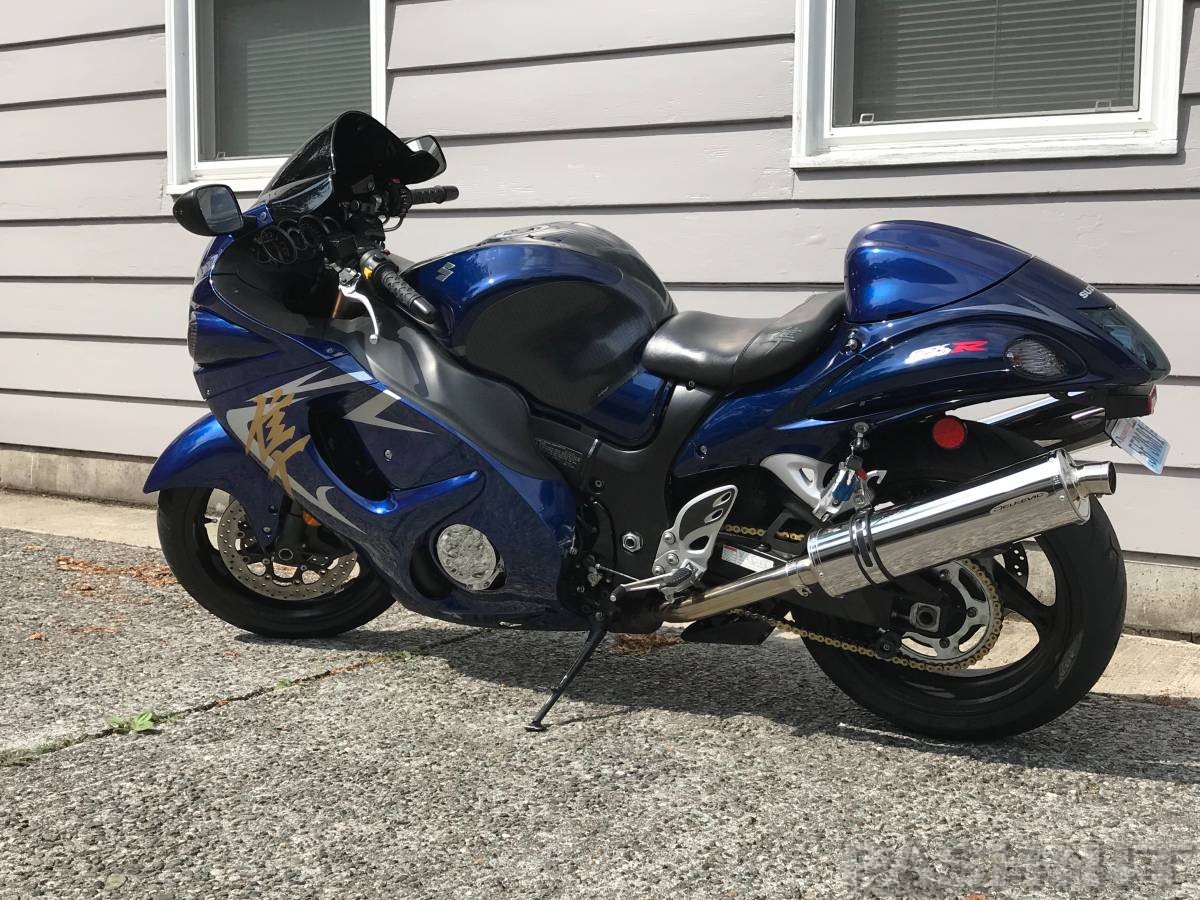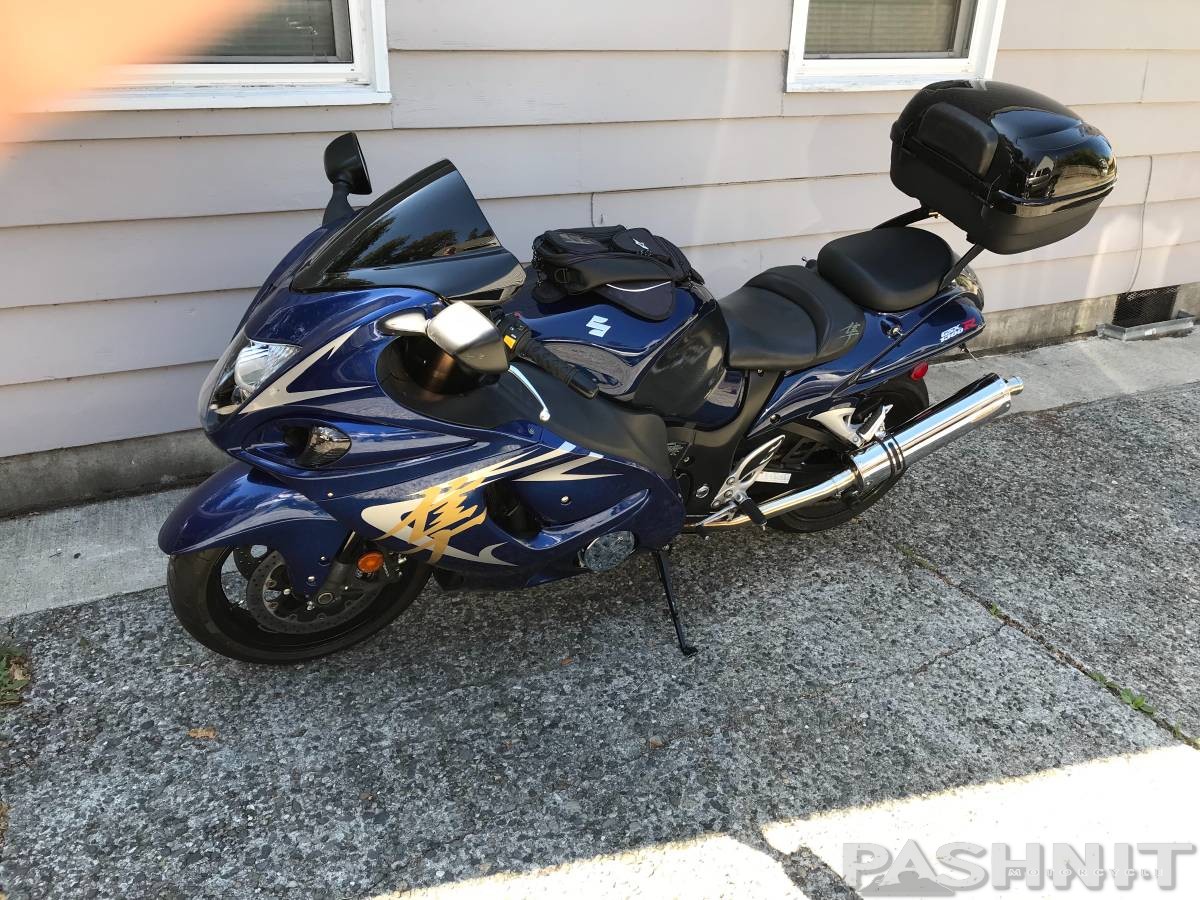 ...and my buddy Matt flew up to WA and rode it 1400 miles back to California for me. After getting back to CA on the Hayabusa, Matt bought his own Hayabusa 6 days later.
Matt riding my new Hayabusa through WA & OR back to CA
So I bought it sight-unseen. It was a long road to get to this point to have this Hayabusa in my garage and start setting it up for Year 16 of leading Pashnit Motorcycle Tours.
First, Read this>
History of the Suzuki Hayabusa
For $5900, I got an '08 with 7000 miles on it, it looks to be crashed at some point having some scrapes in the brake reservoir, it does have china plastic which is a bit annoying. Plus it's missing the 'Hayabusa' sticker under the Kanji. I did find this plastic kit on eBay. The China plastic fit is terrible and quality poor with the nose and side panels. It's also missing the intake screens. I need those. But it's mine and I'll take it to get that price and low miles. I can always get new plastic over time.
The previous owner has it all set up as chrome/black and I hate that color scheme (sorry chrome/black fans), so plan is to blue out the bike. Plus sell off the chrome/black parts: rims, exhaust - to help fund this build project.
For posterity, this is what I held onto for ten years in the aforementioned story above.