I always stop down by the creek...
The route was twisty and scenic...
Headed down to Ultimate Cycles where there is a party every Saturday. They have moved the start time from two to five PM so I couldn't stay but I did get to hang out with my friend Robert the Busa Doctor. Here is his latest article about battery care in a local motorcycle magazine...
There were a few Busas there...this one belongs to a rider name Mark, but he took off while I was talking with Robert and I didn't get to meet him...
These two were awaiting service...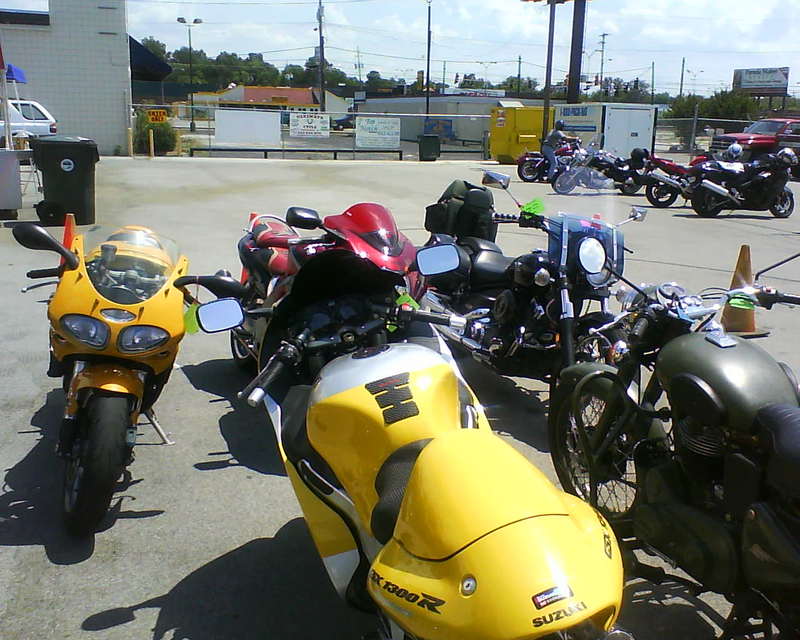 This one is for sale...