This thread is intended to be an on going thing as I update and ride my bike. It's just easier for me that way, everything in one spot.
Some of this info has already been covered in other threads so please bear with me.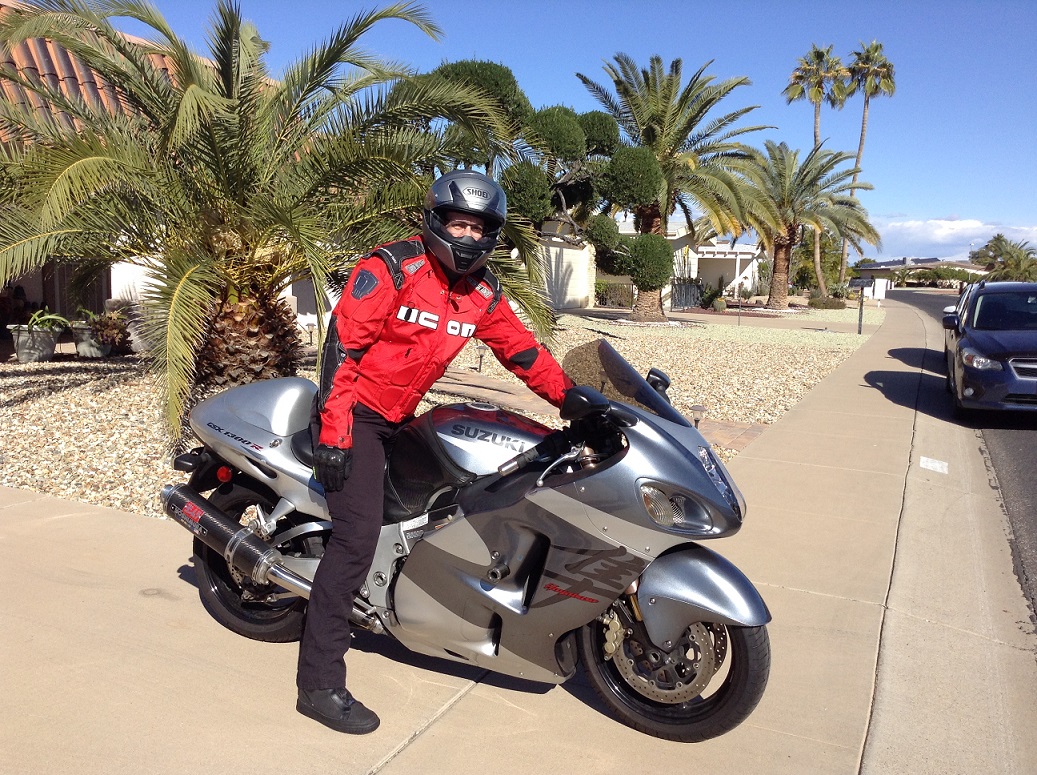 I purchased my 2003 Busa out of Arizona in November sight unseen and the seller dropped it off at my parents place. They parked it in the garage until Christmas when I was able to go down south and ride it a bit before I dropped it off at a local dealer to have it shipped back to me in Iowa. The Bike has 29,000 miles and only a few mods. They consist of:
Yoshi slip on mufflers,
Windshield,
Center stand,
Clear turn signal lenses,
Tank Bra,
Throttle Miester.
I took delivery on MLK day. 15 Degrees F bright sun and 40 MPH winds with blowing snow
not really riding weather but I got her put up and the battery pulled. Only had to push it through a couple of snow drifts.
Yesterday I pulled the ECU and dropped it in the mail to Frank over at Powerhouse so he can flash it.