This is the design I sketched out.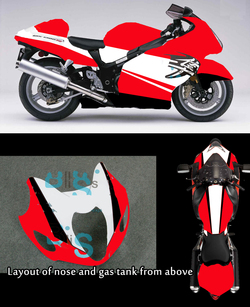 The guy making it is in China. They just sent me this photo: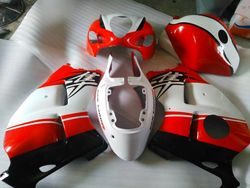 I can't tell if it's going to look lame or if its missing something. Somehow it doesn't look as good in real life as my sketch, I can't put my finger on why... maybe it just needs to go on the bike to be able to tell.
For reference, the same guy made my old fairings, this is what it looked like installed: