I was directly to the right of the eye of the storm. I evacuated to baker la. The worst mistake i ever made. I live in new orleans and I never spent a day without power food or ac when katrina destroyed the city and put 6' of water in my house. This storm was different. My house was fine though. Just a few shingles blown off. I lost no vehicles this time.
My little adventure. Missing some stuff but i was too busy for details. It might be a little much but im happy to have power and food again. I was exactly to the right of the eye of the storm.
It wasnt bad to start. A little wind and rain is all.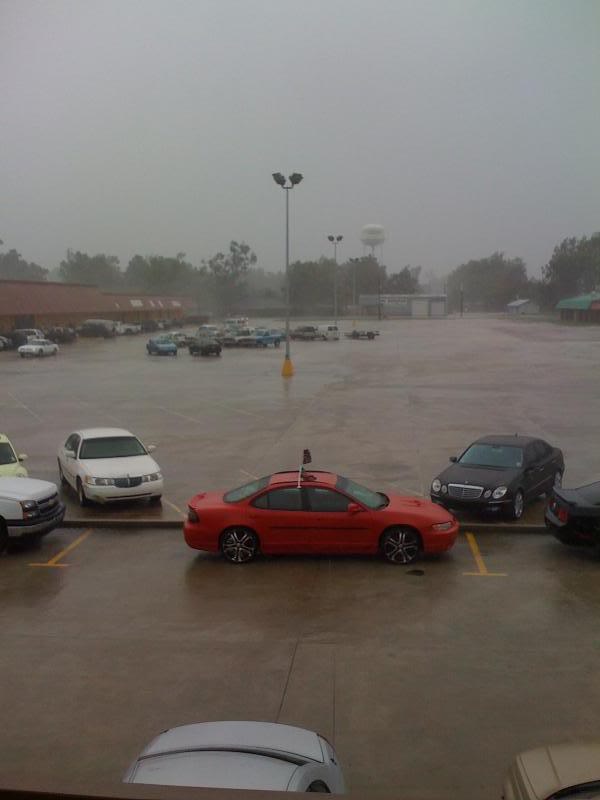 Yo yo, then bout a hour later things started to pick up. You can see the wind buffeting the rain off the roof in the distance. It stung like getting caught in the rain on a bike.
The roof started peeling off the hotel.
More wind/rain. It was going pretty good.
You can see the posts bending. One snapped in front of the hotel. A large tree fell on the lines 2 blocks away.