Dis in my way!
Staff member
Administrator
Moderator
OK so your cries have been heard and I think that I am ready to meet your clothing desires. Hoodies and sweatshirts are a LOT more to purchase so what I am wanting to do is a pre-order like we have done in the past. I am going to offer two colors to start out with.. The sweatshirt and hoodie colors will be grey and black and you can choose what artwork from the three we have.
1. Hi ya boo sah shirt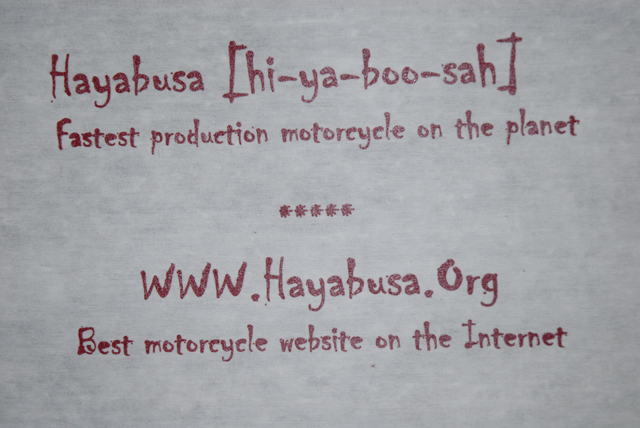 2. Hayabusa Owners Group
3. OHP busa shirt
The color of the artwork will be the opposite of the color of the sweatshirt.
Black sweatshirt -- white artwork
Grey Sweatshirt -- black artwork
I have to start somewhere.... I would like to take orders for about a week, then it will take me another week to get the shirts made and get them in the mail......  
Who is up for it...
CAp