My shifter been down but fixed now.bad kill box.THe boys on
dragbike.com dont seem think I have chance.
A FEW THE TOP DOGS WANT ME.IM NOT PICKING OUT ANYBODY JUST GET IN LINE THEY PASS OUT CHIPS 4 DRAW SO REALLY CANT PICK WHO YOU RUN.
I think few things in my faver no buy backs.I have only lost 1st round 1 time this year when shifter went down.Lot of fast bikes I LIKE LEAVE 1ST . A lot of top gas+s/c bikes enter pro-et.
I think pays $1200 +$500 2nd 100 semis +$50 both races.
I fugure around $600 me go there + run both et races sat+sun.
Im going 2 my local track this sat then takin next off.
Anybody else going? I think there having nostolgic race bike show should be cool.
I dont like the rule fast bike can ask crosstalk be turned off but no biggie.
Our track crosstalk always on never heard of going on+off with it.
I HAVE HEARD OF RIDERS TRYING CHANGE DIAL IN @ water box.They better not pull that on me wont help anyway.THis bike is set up 4 bracket racing.
launch box + crossover delay box+ hydraulic clutch release (fully adjustable how fast or slow clutch releases.IM GOING AFTER IT THATS 4 SHURE!!! SOME GUYS ON THERE TRIED TELL ME MY KILL SWITCH NOT LEGAL BECAUSE PLASTIC CORD.pINGLE KILL IS LEGAL BECAUSE HAS NYLON CORD INSIDE THE PLASTIC.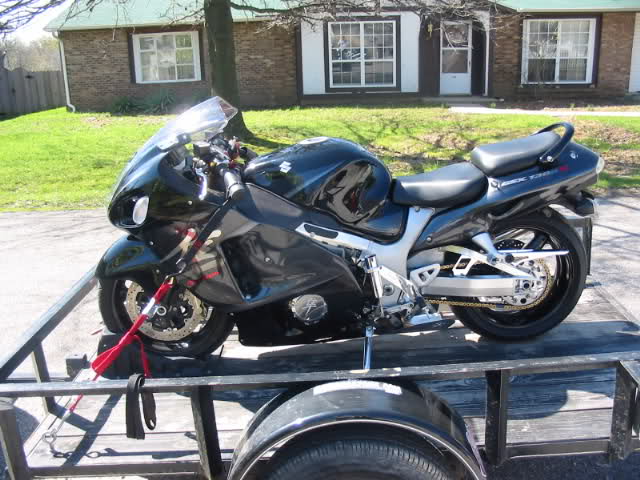 Video - TinyPic - Free Image Hosting, Photo Sharing & Video Hosting