Donating Member
Registered
For those that aren't on the Facebook page I wanted to pass this on because I have had a LOT of people ask me how to get one of these shirts every time I wear mine...
"I am looking into selling more Mr. 311, Bill Warner Wild Bros Racing t-shirts. Anyone interested just post how many you would like, so I can get an idea of how many to order. The cost would be $20.00 each plus $5 for shipping. All sizes are available and I may order some in black. All proceeds will go to Bill's family.....Jody/Trillium"
This is the shirt design for those that haven't seen it (sponsors front/bike speed on back)...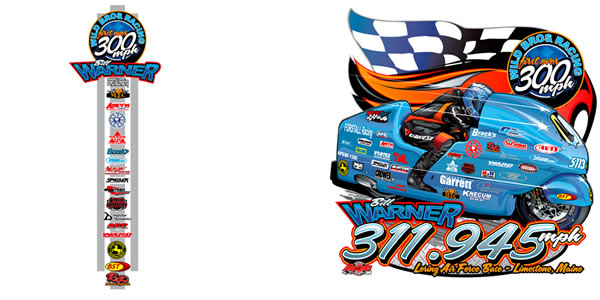 I will update the thread with Paypal info once everything is setup but they are trying to get an estimate on how many people would like one of each size/color, etc.
All proceeds go to the Warner family or if you just want to donate that is fine also.
Thank you,
Josh