I Love my Wife!
Donating Member
Registered
The sun rose with a little fading drizzle which shortly got cooked off as 6 of us braved wetting our tires to meet at Crackerbarrel for breakfast....ZX14 James with Wife ZX9RLiegha and, ZRXTed, ZRXVince, SpeedTriplePaul and of course myself...The Jinkster on O-Ren Ishii....
and things were still sorta overcast at first....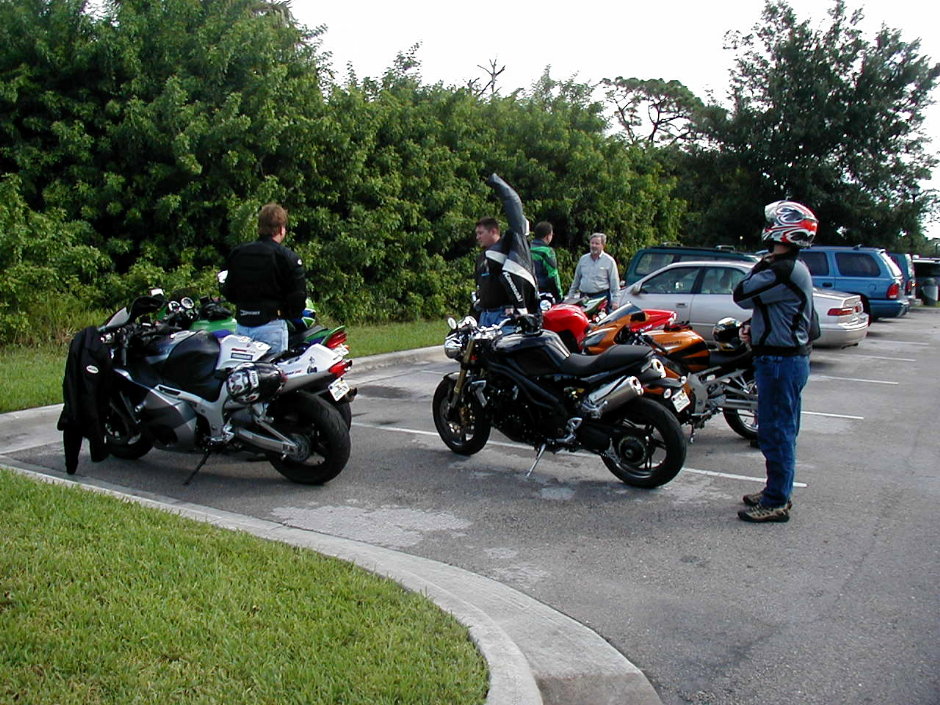 but?...then they brightened up...
Cool bike but...we sorta forgot that Pauls new speedtrip only has 9,00miles on it (yes....as in...nine.."Hundred") and probably voided his warrantys a few times...LOL!
Liegha hung tough...
then we hit J&S Fishcamp....
and watched these guys play a couple tunes...
buuuuut....
got hammered on the last few miles back home...however..in my world?..thsi was still a good/bad day as...today?...
Today I learned...
1. My new Shoei X11 is in fact...
a. very light feeling...
b.yet dead stable and...
c.extremely aerodynamic with zero neck strain at speeds of up to and including 170mph.
also?...as far as noise levels go?...my shoei X11 is actually louder sounding when (hearing mostly engine noise) sitting at a stoplight at dead idle....than the wind noise one might hear when doing speeds of up to and including 170mph.
and...
2?...I love my sidi evo tepor boots...as eevn though my busa's fairing was able to keep me astonishingly dry through the first 5 miles of rain?...the only thing that was completely dry when i got home was my feet....and that makes a huge dif...especially when oncoming cages are hitt'in puddles and toss'in 5 gallons of water at your feet.
Oh well...still had a blast!
and...L8R, Bill.